Dashboard
Direct-Link to the module: my-shop.de/b2bdashboard
The dashboard offers a quick view over all B2B-Suite features.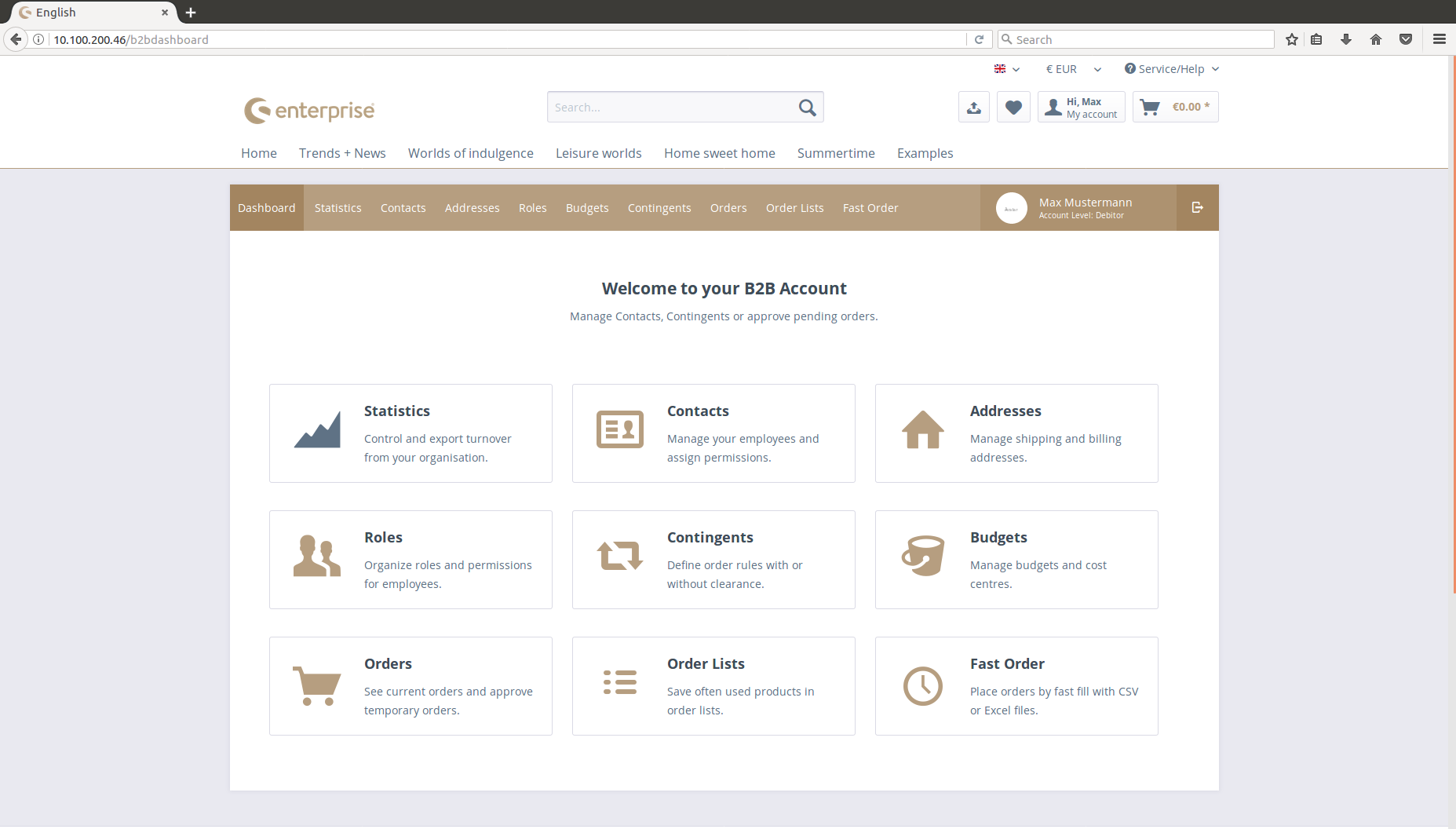 Landingpage
In the Shopware Backend, you can select a shopping world for every customergroup to display above the dashboard.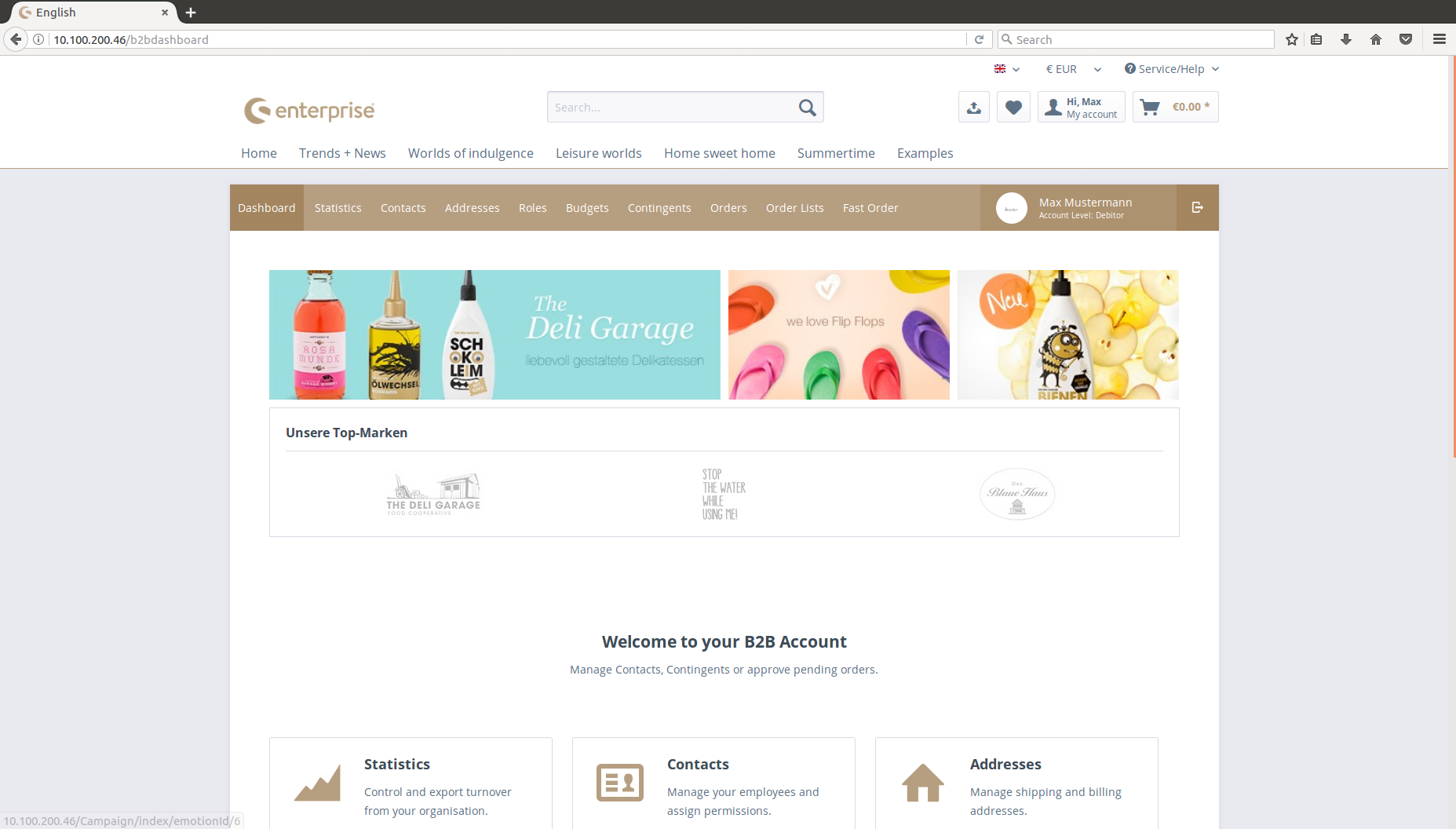 You can select the shopping world in the Shopware Backend at the customergroup attributes.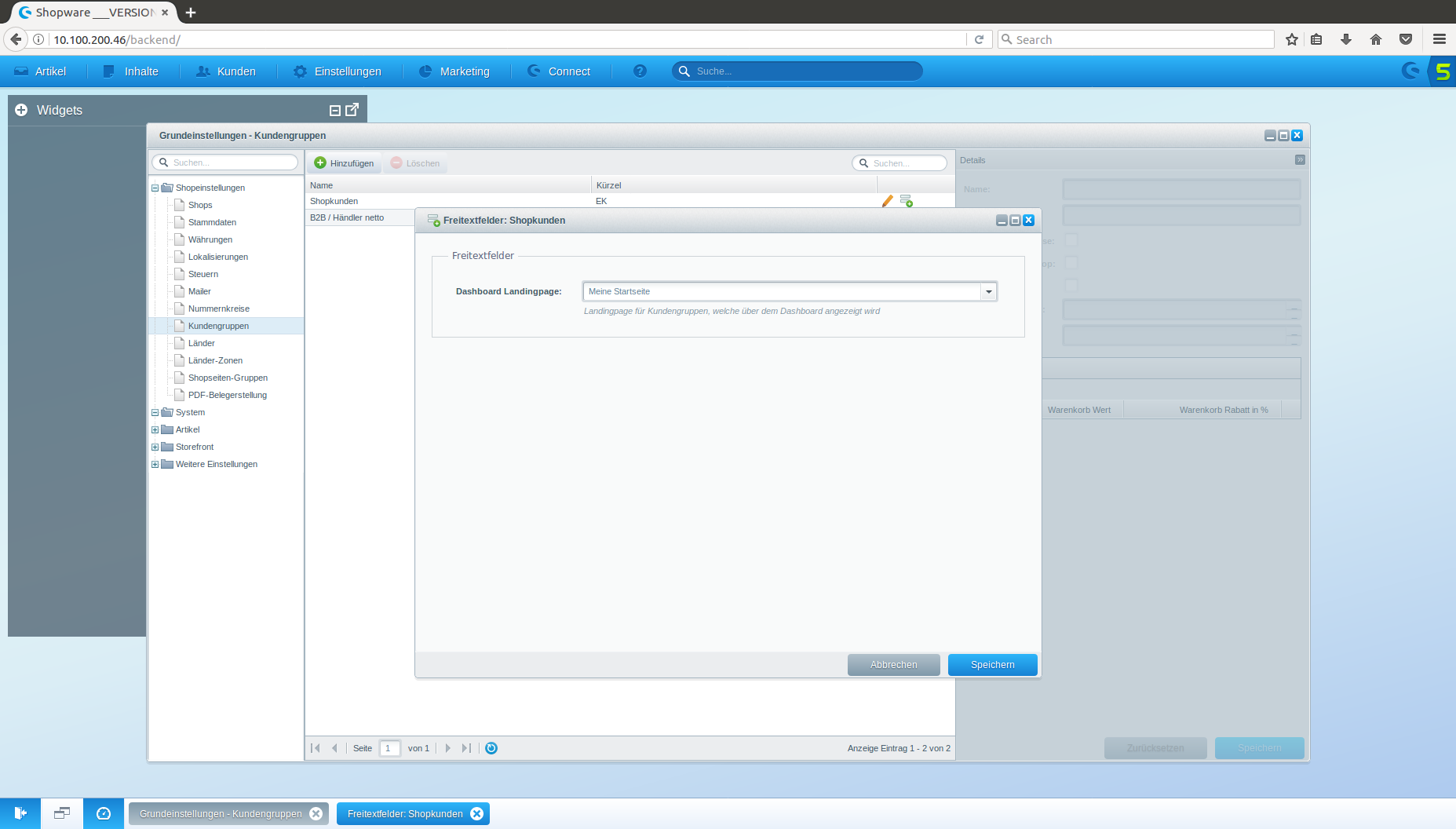 A direct declaration for the shopping worlds to debtors and contacts is possible through the tab Debtor Landingpage in the shopware backend customer detail view of a debtor.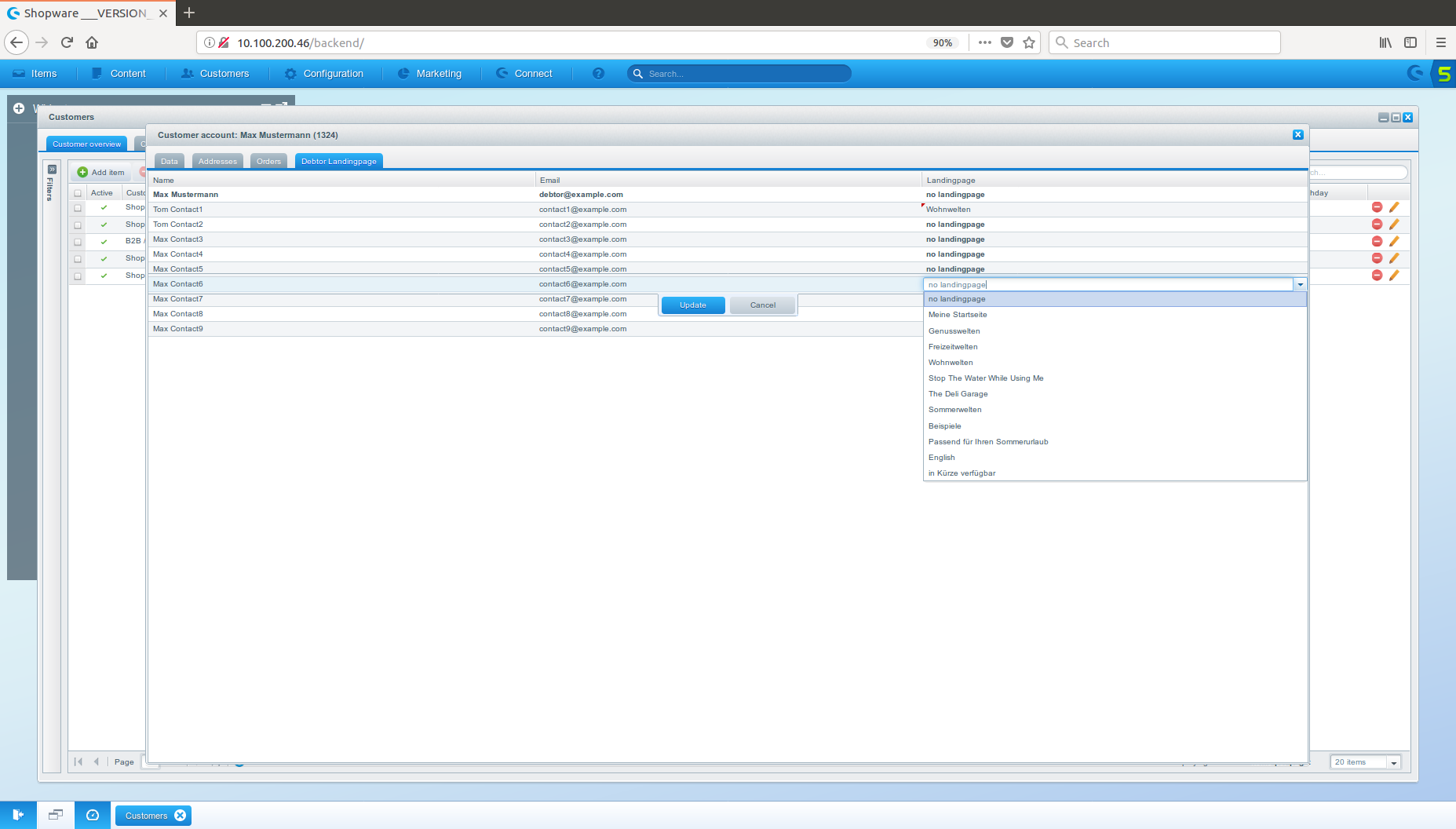 If the shopping worlds are not directly assigned the contacts inherit the shopping worlds from their debtor and the debtor inherit the shopping worlds from the customergroup.
Contingent Rules
You can see all rules and restrictions for the specific contact on the dashboard.

Top